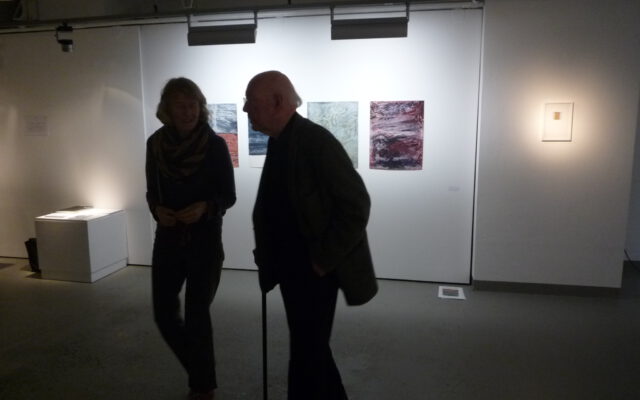 The International Artists Forum mourns the death of its founding member Dietrich Helms.
Dietrich Helms, born in Osnabrück in 1933, developed a multifaceted oeuvre over decades, always asking himself new questions, arriving at radical solutions in the visual. His art, as a sensual becoming, as a sentient thinking, opened new openings again and again.
After studying art in Hamburg and Kassel and German and literature at the University of Hamburg, he first worked as a teacher, and from 1965 to 1998 he held a professorship at the Hochschule für Bildende Künste in Hamburg.  He served as IKG-President from 1978 till 1981.
Early on, he broke away from traditional notions of the image and found his way to the concept of the image as a structural field. The spectrum of his works ranges from drawings to material objects, from word evaluations to installations and paintings. The material of his art was of co-determining effect, haptic experience and visual he let play sovereignly into each other and also the incidental coincidence was included in all conceptuality. 
Dietrich Helms was not only a wonderful artist, but also an instigator of artistic activity, a mediator, a critic, researcher, and a generous, devoted human being. We will all miss him very much.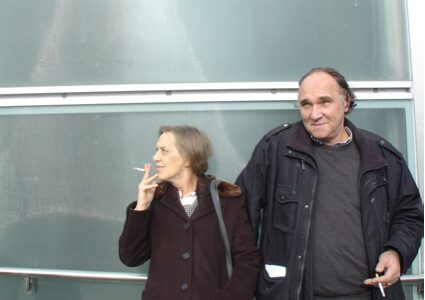 The International Artists Forum mourns the death of Josef Ramaseder, who passed away on March 23, 2022. Josef was a long-time, always committed, sometimes enraging IKG member and also served on the board for several years. In 2016 he hosted a wonderful annual meeting in his hometown Linz. Josef Ramaseder, born in 1956, studied at the University of Applied Arts with Oswald Oberhuber from 1979 to 1983 and medicine at the University of Vienna from 1974 to 1980. In his life and in his work he always opened up new horizons of experience.  Very different fields became the fundus of his expanded artistic work, which could range from painting to video, photography, installations, art in public space, curatorial projects, and cooperative projects with other artists. At the center, however, remained the complex medium of painting.  In recent years he created paintings that grow like mushrooms, painterly experiments with fungal spores that allowed nature and art, chance and transience to interact on the canvas. Now he has gone himself.
We will miss Josef very much.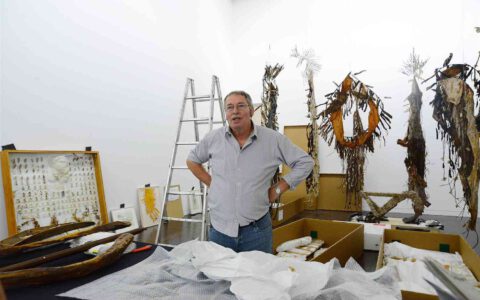 The International Artists Forum mourns the death of Nikolaus Lang.
Nikolaus Lang was born in Oberammergau in 1941 died on February 11 2022 in Murnau. He first learned to carve at the local woodcarving school, later he studied at the Munich Art Academy.
Nikolaus Lang was a modest artist.  He never makes much fuss about himself or his two-time participation in Documenta.  As an archaeologist of everyday life, he was far too busy for that: It became his life's work to document becoming and passing, creating and destroying in a exemplaric manner.  The trace-securing artist arranged relics, survivors, and found objects and related them to one another, playing with their form, color, and texture, thereby giving them a new quality that could be experienced by the senses.
"The artist can only make visible what already exists in nature", this sentence was Lang's credo.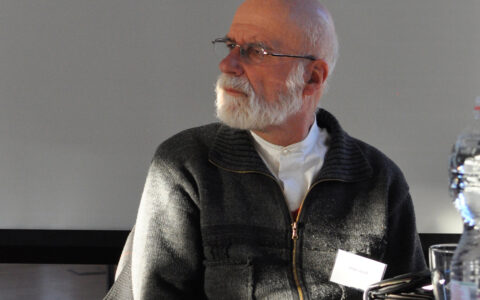 The IKG mourns the death of its member László Beke. Beke, born in 1944 passed away on January 31, 2022 in Budapest. He was an art historian, curator and an immensely important and stimulating figure for the Hungarian art scene since the 1960s. He actively contributed to the development of the neo-avant-garde and conceptual art in Hungary, and his scientific focus was the theory of photography. Beke studied art history at the University of Budapest. Beke taught in Lyon and was chief curator of the 19th and 20th century collections of the Hungarian National Gallery, general director of the Műcsarnok/Art Hall in Budapest. From 2000-2012 Beke was director of the Research Institute of Art History of the Hungarian Academy of Sciences in Budapest and professor at the Hungarian University of Fine Arts.
We mourn the loss of our member.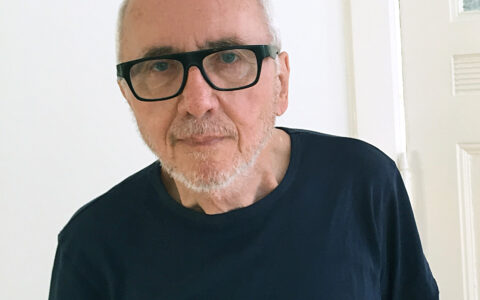 It is with great sadness that we have to say goodbye to our long-time member Hartmut Böhm. He passed away in Berlin on December 26, 2021 at the age of 83. Born in 1938 in Kassel, he studied from 1958 to 1962 at the art academy there with Arnold Bode and soon became one of the most distinguished representatives of concrete-constructivist art. Hartmut Böhm's structuring of chaotic reality in and through the work of art was always about this world of sensual manifoldness and its transference into a structure that recognizes that what is sensual is not the immediacy of a feeling or impression, nothing given or recognized, but the moment of a compelling encounter and its formation. We gratefully remember many IKG journeys together, always Hartmut was an enriching guest at our meetings. With incisive and insightful contributions, both visual and verbal, he inspired many of our members. Hartmut could let the casual be casual and at the same time had an incredible sense of aesthetic balance and its imponderability. We will miss Hartmut.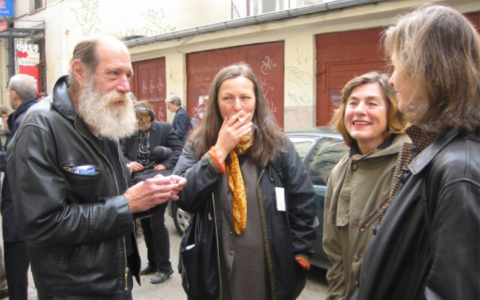 The IKG mourns the death of its member Lawrence Weiner. Weiner born in 1942 in the Bronx of New York City passed away on December 2, 2021 just there. Lawrence Weiner became an artist when one morning he decided not to go to work after school, but to the studio. Weiner began to paint, but it was also and above all language that was to become his medium, and which he added as a sculptur of words to the traditional media – stone, wood, metal, clay. As one of the founders of conceptual art, he was never concerned with simply "adding a new department to art history," Art was a social concern for him.
At the opening of his last major exhibition at Kunsthaus Bregenz, "WHEREWITHAL | WHAT IT TAKES," in the fall of 2016, he said that he was finding it increasingly difficult to maintain his optimism. Although this is so important: Why? "Already because of the younger ones. Give them a chance." We are now  looking on, without him: "As Far as the Eye Can See."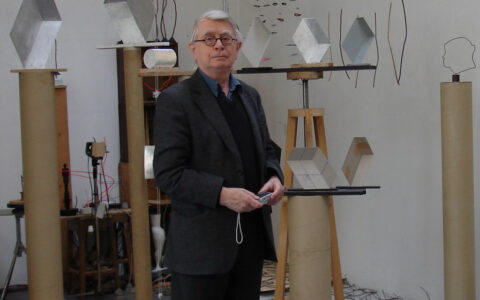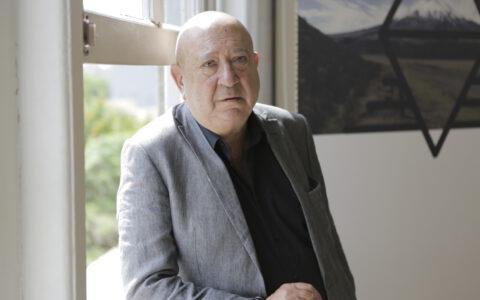 It is with great sadness that we bid farewell to our long-time member Christian Boltanski. 
Born in Paris in 1944, he wanted to leave a trace of his life through his work, distilled from all the experiences and things that occupied him, that surrounded him. In his work he dealt with childhood and death, memory and forgetting, enchantment and horror, chaos of life and the attempt of an archival order of this chaos. Especially in his last large installations and spaces, death was always present; now Boltanski himself has gone. We are deeply saddened.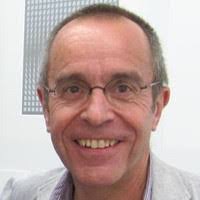 The International Artists Forum/IKG mourns the loss of its long-time member Gerhard Mantz. His sudden death is a loss for all of us as it is for the art. Gerhard opened up new categories of play and thought for art, and in his work he repeatedly stretched the boundaries of what is possible confidently dancing across boundaries between media and disciplines – into the seemingly impossible. And he was not afraid of beauty, nor of the terrible, which sometimes underlay his new images, transforming opposites into shimmering ambivalence. We are deeply saddened.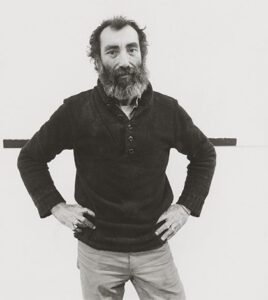 Richard Nonas had actually studied literature and ethnology. In the 1960s, he did ethnological fieldwork among the indigenous people in Northern Ontario and Yukon, followed by years of research in Mexico. Instead of writing essays and books about it, he later found in sculpture the tool to give form to observations and sensations A central role in his work was played by dealing with material. For him, building sculptures meant thinking about the movement of material, about weight, mass and the resistance that the material offered to movement. Richard Nonas died while preparing a monograph on his work. The International Artists' Committee mourns the loss of its long-standing member.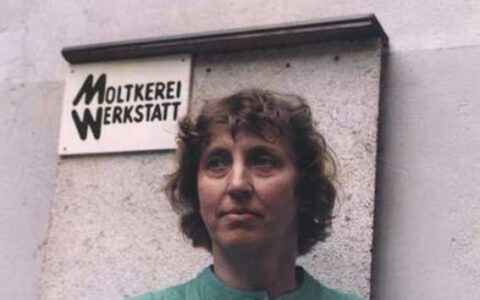 We mourn the passing of our long-time member and former secretary Elisabeth Jappe, who died on January 22, 2021. Elisabeth Jappe, born in 1936, was a gifted curator and art scholar who, in addition to her comments on art politics and actions, supported important developments in the context of installation and performance. In 1981 she founded the Moltkerei Werkstatt in Cologne, an important platform for performance and sound art, a place for the art of the ephemeral and a laboratory for amalgam Fluxus. In 1987, she curated the exhibition Expanded Performance and ensured that theater and performance were given a prominent place for the first time in the history of documenta. We are deeply saddened. 
https://www.kunstforum.de/nachrichten/elisabeth-jappe-gestorben/