The International Artists Forum IKG was initiated by well-known artists like Joseph Beuys, Jochen Gerz, Gotthard Graubner, Klaus Staeck and others, and founded 1976 in Cologne. It was and is an association of artists, curators, critics working on the field of the visual arts. As a parallel to the Pen-Club the IKG is engaged for freedom of the art, of information and press, for the right of cultural self-determination, for tolerance and cultural diversity. The IKG is member of the German Kunstrat, an advisory board for German cultural affairs and member of the German Kulturrat and of the foundation board of the foundation Kunstfonds.
The IKG has 252 members from Australia, Austria, Belgium, Belarusm Canada, Czech Republic, Estonia, Finland, France, Germany, Great Britain, Hungary, Italy, Israel, Japan, Poland, Portugal, Serbia, Slovakia, Sweden, Switzerland, The Netherlands, United States of America.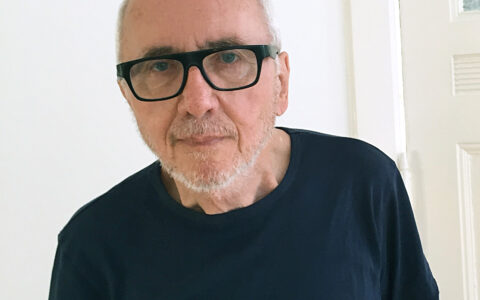 It is with great sadness that we have to say goodbye to our long-time member Hartmut Böhm. He passed away in Berlin on December 26, 2021 at the age of 83. Born in 1938 in Kassel, he studied from 1958 to 1962 at the art academy there with Arnold Bode and soon became one of the most distinguished representatives of concrete-constructivist art. Hartmut Böhm's structuring of chaotic reality in and through the work of art was always about this world of sensual manifoldness and its transference into a structure that recognizes that what is sensual is not the immediacy of a feeling or impression, nothing given or recognized, but the moment of a compelling encounter and its formation. We gratefully remember many IKG journeys together, always Hartmut was an enriching guest at our meetings. With incisive and insightful contributions, both visual and verbal, he inspired many of our members. Hartmut could let the casual be casual and at the same time had an incredible sense of aesthetic balance and its imponderability. We will miss Hartmut.