The International Artists' Committee IKG supports the network ARC(@AtRiskArtists), which campaigns for the interests of art actors worldwide. More and more artists are not allowed to work freely due to the political or social situation in their countries. They risk their livelihood or even their existence, are persecuted or raped. Many are on the run or imprisoned or are not allowed to leave their country. Covid 19 also exacerbates this situation, with several governments using the pandemic to reinforce authoritarian, illiberal structures. Moreover, there is no protection against infection in prisons.
Please check out this important page: https://artistsatriskconnection.org/guide
---
We mourn the death of our long-time member and former secretary Elisabeth Jappe (*1936), who died on 22 January 2021.
Elisabeth Jappe was a curator and art critic. In addition to her comments on art politics and actions, supported important developments in the context of installation and performance.
https://www.kunstforum.de/nachrichten/elisabeth-jappe-gestorben/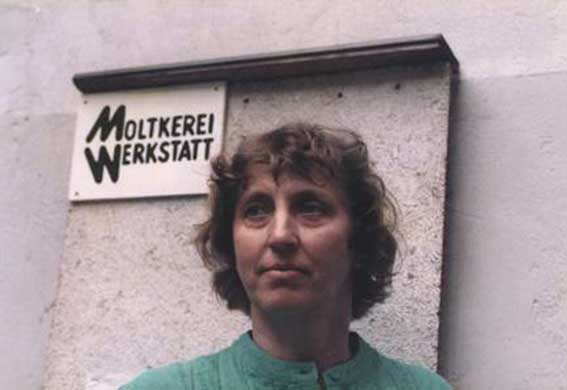 http://www.kunst-archiv-peter-kerschgens.de
---
Due to the Corona Pandemic, the annual meeting planned for this year in Brno, Czech Republic, is postponed to 2021.
(Organisation: Ina Bierstedt, Terezie Petišková)
---
IKG – International Committee of Artists
The International Artists Forum/IKG is appalled and shocked by the unprecedented excesses of violence by the Belarusian security apparatus after the election Sunday on August 9. Thousands of people were arrested, inhumanely treated and maltreated in captivity – since then there has been no trace of many of them.
Despite the brutal violence and arbitrary arrests of more than 7000 people thus far, with which the autocratic president of Belarus has reacted to the peaceful protests against his re-election, people are overcoming their fear and proving that the desire for freedom can no longer be suppressed, in a civil movement that is very broad by now. For decades, freedom of speech, art and press was suppressed in Belarus. Today, the people who were not allowed to say what they want for 26 years are demonstrating. As a reaction to this self-empowerment, resistance is being silenced, killed. Only with the means of his repressive police state does Aljaksandr Lukaschenka still hold on to power.
The freedom of art, which the IKG advocates, has always been the measure of democratic freedom. Human dignity, culture, an open society and democracy are closely linked. The confiscation of entire collections, the blocking of the Internet, the suppression of free, even artistic, creativity are symptoms of barbaric narrow-mindedness, with the fear of humane potential breathing down their necks.
Today, when many of the brave demonstrators wear the confiscated painting EVA by Chaim Sutin on their T-shirts, art becomes visible as a persistent analogy to freedom: in art, the possibility of self-realization crystallizes into form. The Belarusians can no longer be deceived and intimidated.
The IKG supports the democracy movement in Belarus and the demand for the resignation of Alexander Lukashenka. We condemn the violence and the suppression of human rights and appeal to those in power to recognize the signs of the times, to end the repression and to finally make free, fair and transparent elections in Belarus possible.
For the IKG: Dr. Dorothée Bauerle-Willert, President
Video from the film maker Jurij Chaschtschewatski to Klaus Steak